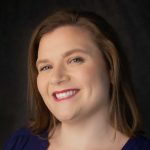 Betty Holt
Realtor® | Transaction Coordinator 
A little about me
Meet Betty Holt, the magic wand-wielding Transaction Coordinator extraordinaire at Shilling Real Estate Company. Betty's got her fingers in every real estate pie we serve up, ensuring that our agents and clients have a smooth ride on the transaction rollercoaster. She's the mastermind behind the scenes, handling contracts, paperwork, sweet-talking title companies and lenders, and pulling off other mysterious feats that make the real estate world go 'round.
Now, let's talk origin story! Betty's roots trace back to the charming town of Lindale, TX. She's been in cahoots with real estate since her high school days, moonlighting at RE/MAX Tyler on weekends – talk about early ambition! Fast forward, and she bagged a BA in Psychology from Mary Baldwin College in 2006. From there, it was a full-speed dive into the real estate rabbit hole starting in October 2006, and she even donned the coveted REALTOR® cape in 2007. It's safe to say real estate runs in the family, as her mother's also part of the real estate dream team.
Betty may be the wizard of paperwork, but she's also got a heart of gold, helping our team and clients navigate the sometimes perplexing labyrinth of real estate with finesse and a touch of Texas charm. When Betty's on the scene, you know you're in good hands.
TREC INFORMATION ABOUT BROKER SERVICE | TREC CONSUMER PROTECTION NOTICE